Other
At Damascus Road, individuals are encouraged to be involved with sharing the love and message of Jesus. There are many ways to do this, and our international community finds many opportunities to do this.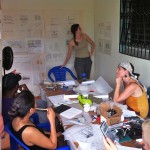 Haiti orphanage
Laura went to the Caribbean island to use her architecture skills along with other professionals to design an orphanage for street children left without a family or home after the 2010 earthquake. Now that they have the architectural plans, the organization is still raising funds for the building stage. Find out more about the Haitian orphanage or the development organization.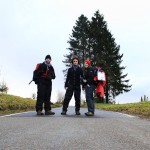 The A21 Campaign
Matthew and his friends walked from Maastricht to Luxembourg City to raise awareness of human trafficking. They took six days to make the 170-kilometer trek advocating against the current slavery of an estimated 27 million individuals. To find out practical ways you can help prevent the injustice of modern-day slavery, go to the A21 website.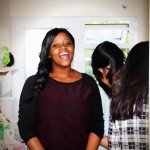 The Living Room
Keshia finished her schooling in law and decided to take an internship developing a student ministry at a church in Cardiff, Wales. The student work is named the Living Room. To follow her progress, visit her website.