Meet the Leaders at Damascus Road International Church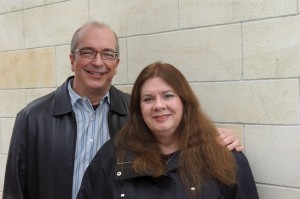 Kent Linneweh rock-and-rolled the hippie life until an encounter with God changed his direction. He rocked the hearts of teenagers in Missouri, USA, as a youth pastor for 19 years before moving to Amsterdam as a missionary in 2004. He and his wife, Leslie, relocated to Maastricht at the end of 2009 to start an international church. They have a daughter, Olivia, serving with her family as a missionary in Armenia, and a daughter, Hilary, living in Chicago. Email Kent.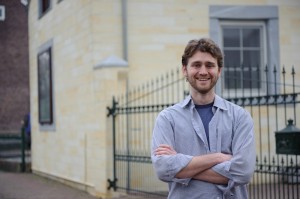 Matthew Lunders served as a student leader under Kent's pastoral leadership in Missouri during high school. He worked as a copy editor in the U.S. Virgin Islands after graduating from the top undergraduate school of journalism in America. With Kent and Leslie, he helped create a master's commission discipleship program at a church in Amsterdam, where he met his wife, Christine. Email Matt. Email Christine.
Steve and Julie Kramer moved from Delft to Maastricht in 2012 to work with Damascus Road's college outreach. Steve's life is one miraculous story. When he was born with Cerebral Palsy, doctors said he would never walk, yet God has worked a wonder in his life. Steve has a background in media, working as a TV news reporter/anchor for CBS News. However, the true passion of his life is reaching people with the love of Jesus. Julie worked at an orphanage in Mexico before she met Steve in 2005. Steve heads up the Damascus Road University Ministry (DR:UM) in Maastricht. Steve and Julie have a 3-year-old son, Kees. Email Steve.
Damascus Road University Ministry Staff
Keith and Arlie Scott are from Texas, USA. They both graduated from and met at Sam Houston State University. Keith has a degree in Music and Arlie has a degree in Music Therapy. Their last church family was Branded for Christ Cowboy Church where Keith was the worship leader for 5 years. Both have also been involved in college ministry for many years. Email them at Keith and Arlie.