DR:UM – BreakAway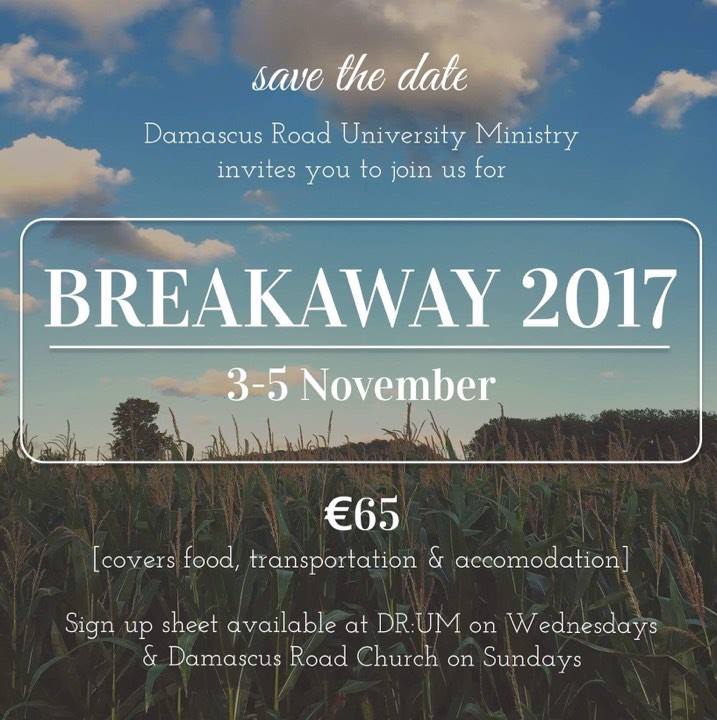 BreakAway is a weekend out with your fellow DR:UM students, filled with good teaching, worship, fun and fellowship. You will meet new people, learn more about God and eat good food.
Payment
The cost this year is of €65.
You can pay through a bank transfer to:
IBAN: NL42 ABNA 0416 4328 32
Message: your name – BreakAway 2017
Or, if you prefer, you can use the button below to pay using PayPal.